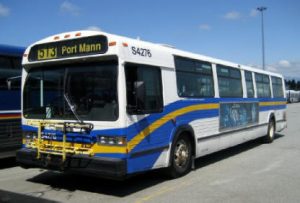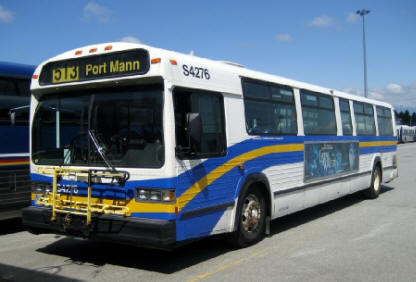 In 1987, General Motors exited the heavy bus industry, selling their bus designs and factories to then-Greyhound-owned Motor Coach Industries. MCI-produced Classics were completely unchanged from GM-produced units, save for the addition of daytime running lights to Canadian models in December of 1989 and wheelchair lifts to all in 1990.
In 1993, after returning to independence, MCI decided to exit the transit market to focus on their core line of highway coaches and their transit bus assets were acquired by then-startup Nova Bus. Nova would continue producing the Classic (alongside the RTS) until 1997, revising the "New Look" platform one last time by reconfiguring its drivetrain layout to accommodate modern engines like the Detroit Diesel Series 50 and Cummins C8.3.
4276, which is equipped with a Detroit Diesel 6V92TA engine and Voith transmission in the "New Look's" original "V-drive" layout, operated out of the Oakridge, Richmond and Surrey Transit Centres until being withdrawn from service and retired in 2008.