D40 #3106 makes a brief return to Langley. It is usually at our Valley storage, but last week TMS members Bryan Larrabee, Lawrence Walker and Milan Streit took #4107 out there. This created space at Langley to bring #3106 in. It is still loaded with spare parts that were stored inside during our move from Roseberry. After unloading, the two coaches will again trade places, hopefully on November 8th.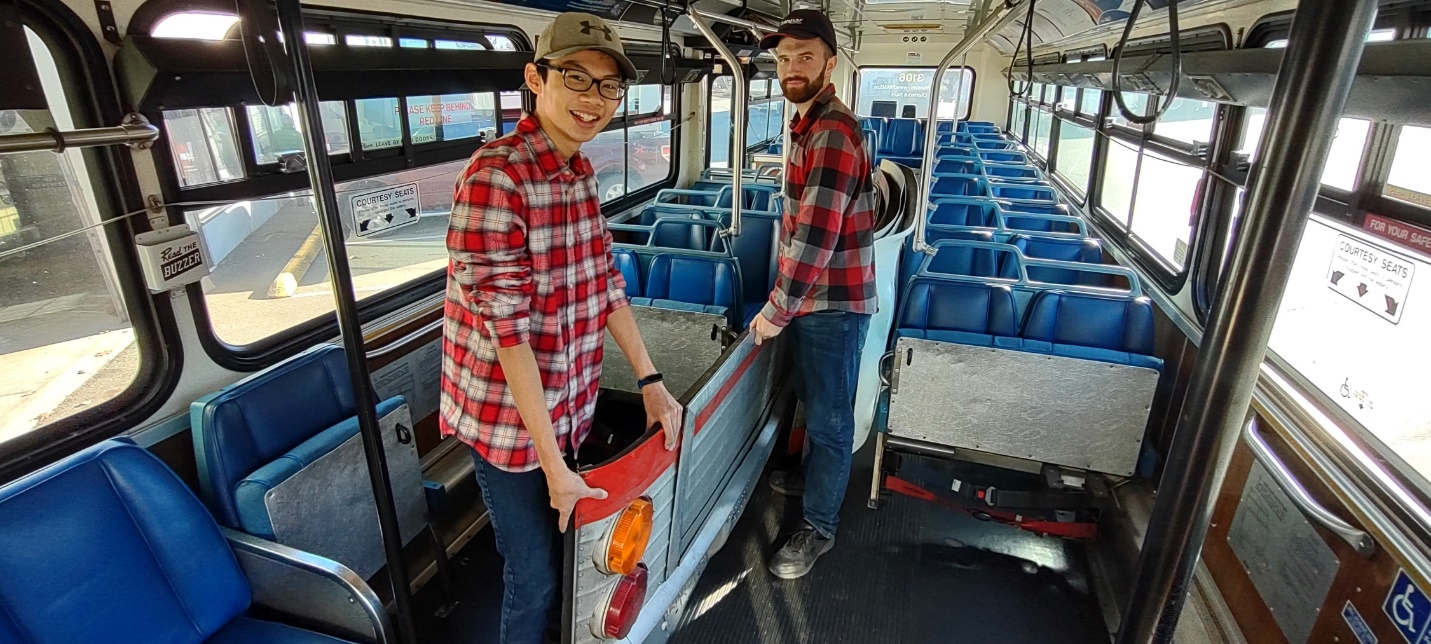 Issac Tam & Kyle Little unload the parts from 3106, and later, Issac gives the coach a good clean.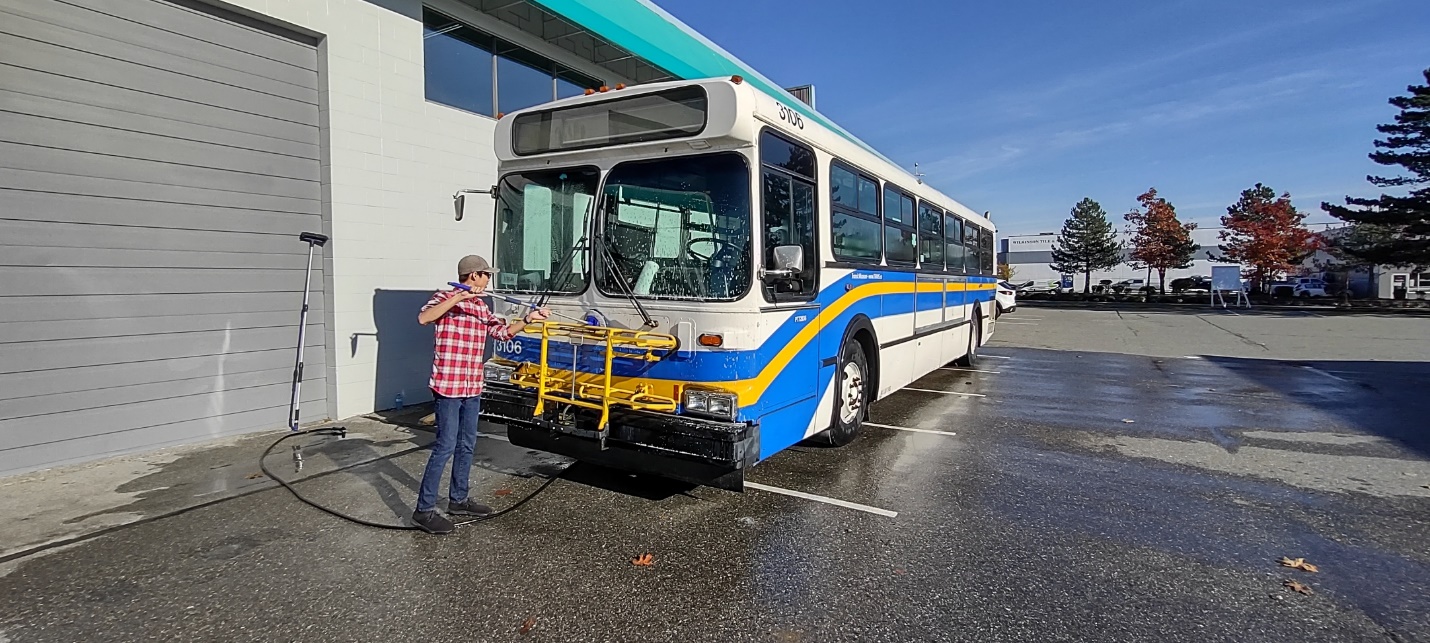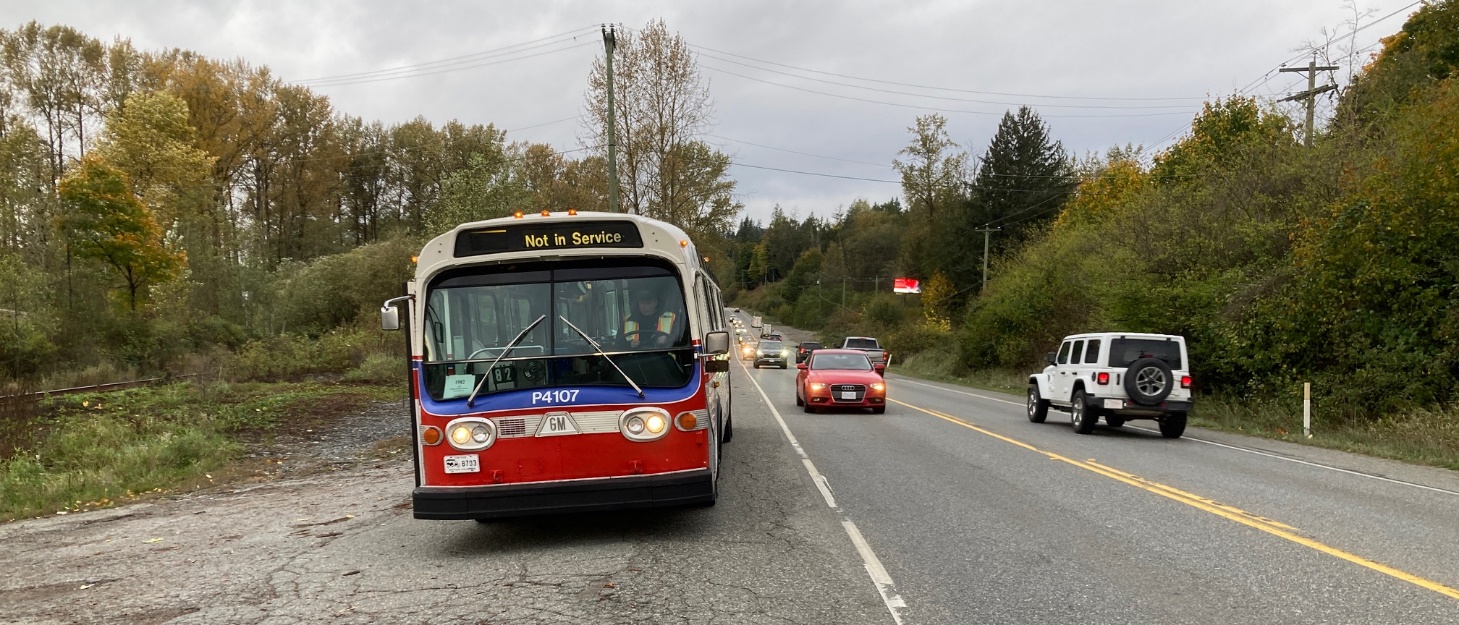 #4107 on route to Mission along the Lougheed Highway (Lawrence Walker)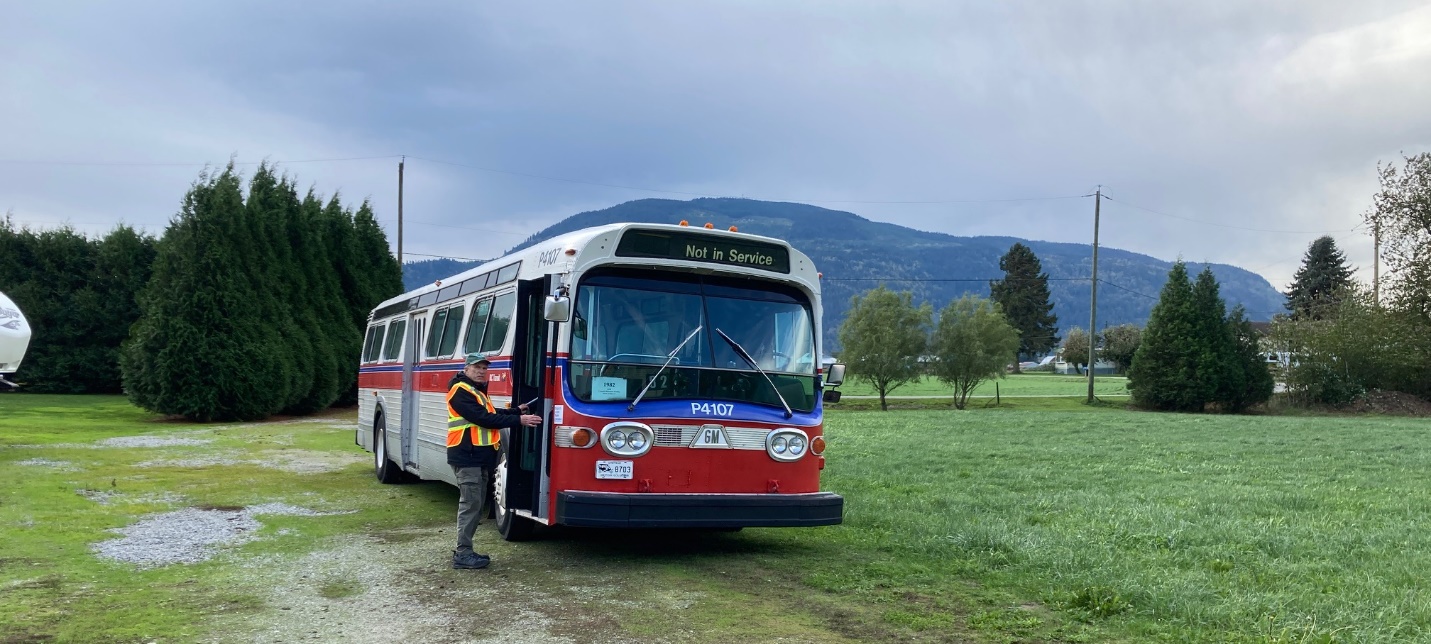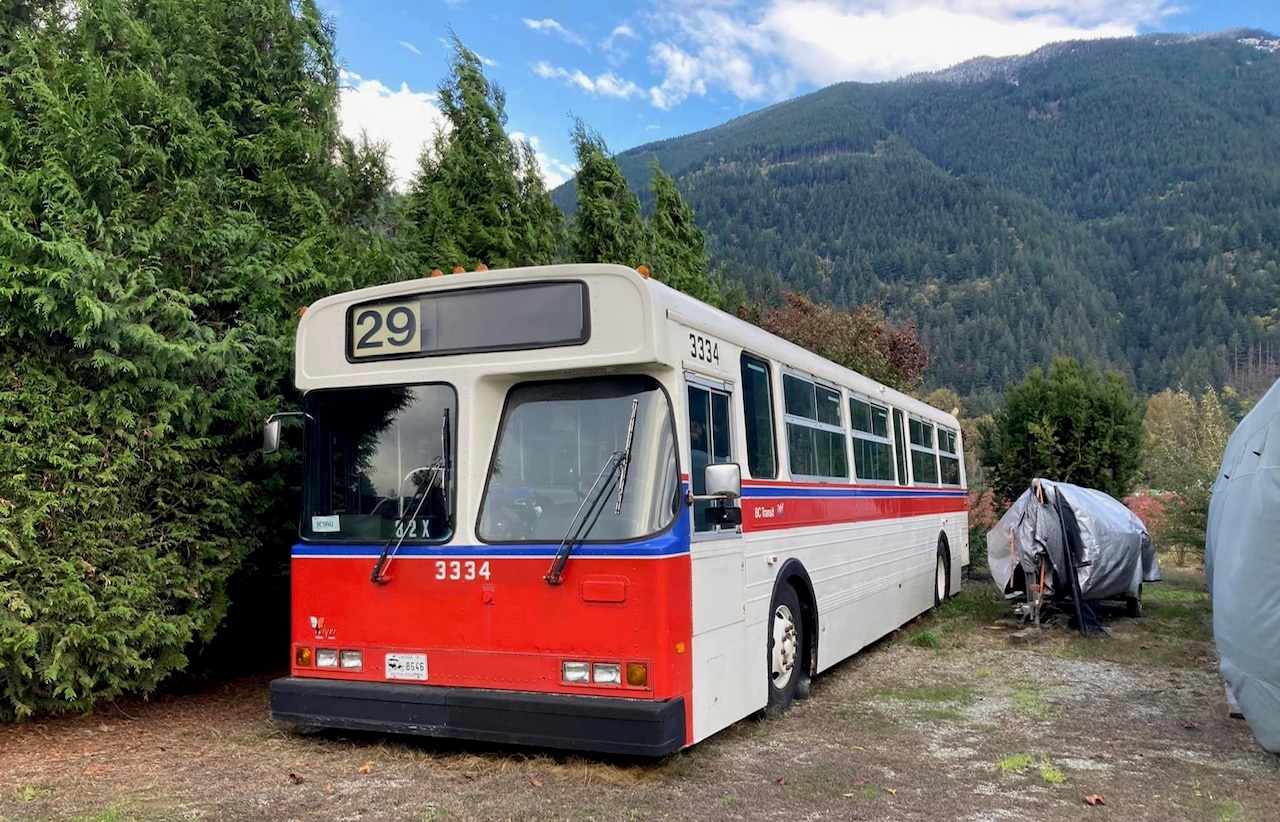 Well, look who is here! #3334 will keep #4107 company for the next week or so (Lawrence Walker)
Christmas Lights Tours
These popular tours are back! There'll be four trips –December 15th, 16th, 22nd & 23rd. All will depart from Coquitlam Central Station at 7.15pm. Reservations are now open. This year we have changed the reservation and payment procedure to make it easier for TMS members to reserve a seat.
You'll receive a one-time-passcode via email. Enter this to make your reservation. We will not accept payment until we confirm that good weather is forecast for the departure date. Then you can pay online, or onboard the bus with cash or card.