Sights of South Delta
At 12 noon on Saturday, February 4th, coach #4612 departs on our first fan-trip of 2023. It won't be its first outing. Trevor Batstone drove the 1964 GM TDH4519 "Fishbowl" in the Lunar Parade on January 22nd. Then it will perform two private charters during this week, culminating with the fan-trip on Saturday.
This Sunday, 29th January our volunteers were busy putting the finishing touches to the bus. Matthew Walker has fitted a Grant Money-Meter farebox – bring some spare change to donate to the Museum and hear the musical tones once part of every bus ride in the sixties and early 1970s! (The musical fareboxes were introduced in 1960 –along with tokens rather than tickets — and were replaced by the simple 'Duncan' in 1973.)
The tour was programmed by Milan Streit with assistance from Andrew Joyce. We're sure everyone onboard will enjoy the fan-trip. Hopefully this will be the first of many in 2023! (This fan-trip is now sold out!)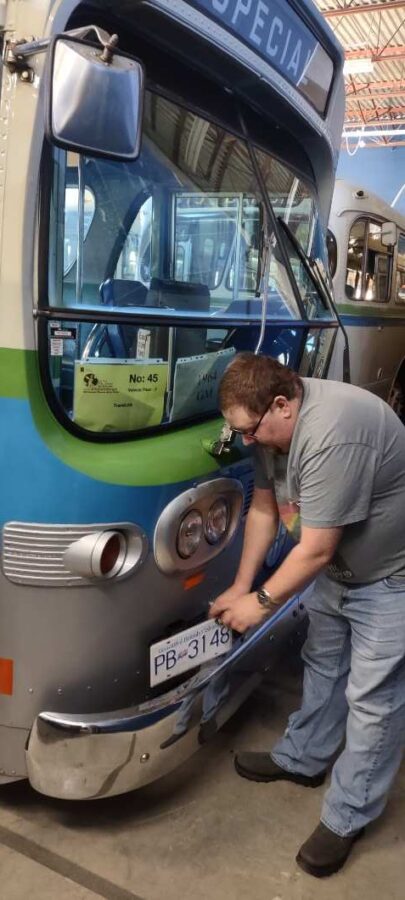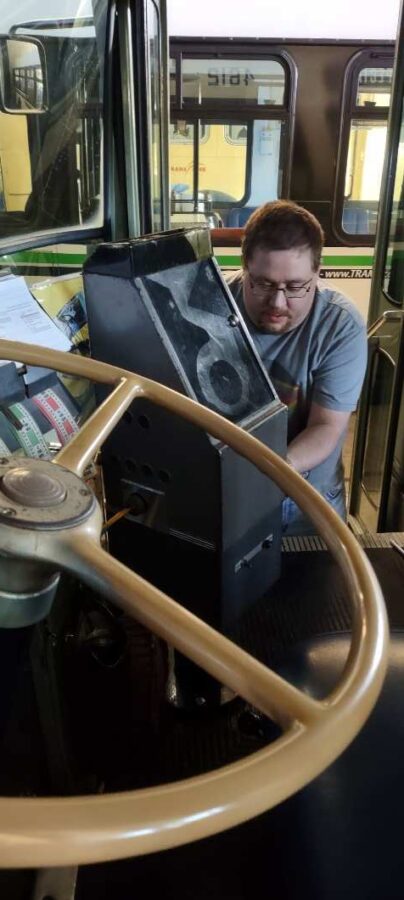 Matthew Walker makes some last-minute adjustments to the farebox and affixes the licence plate.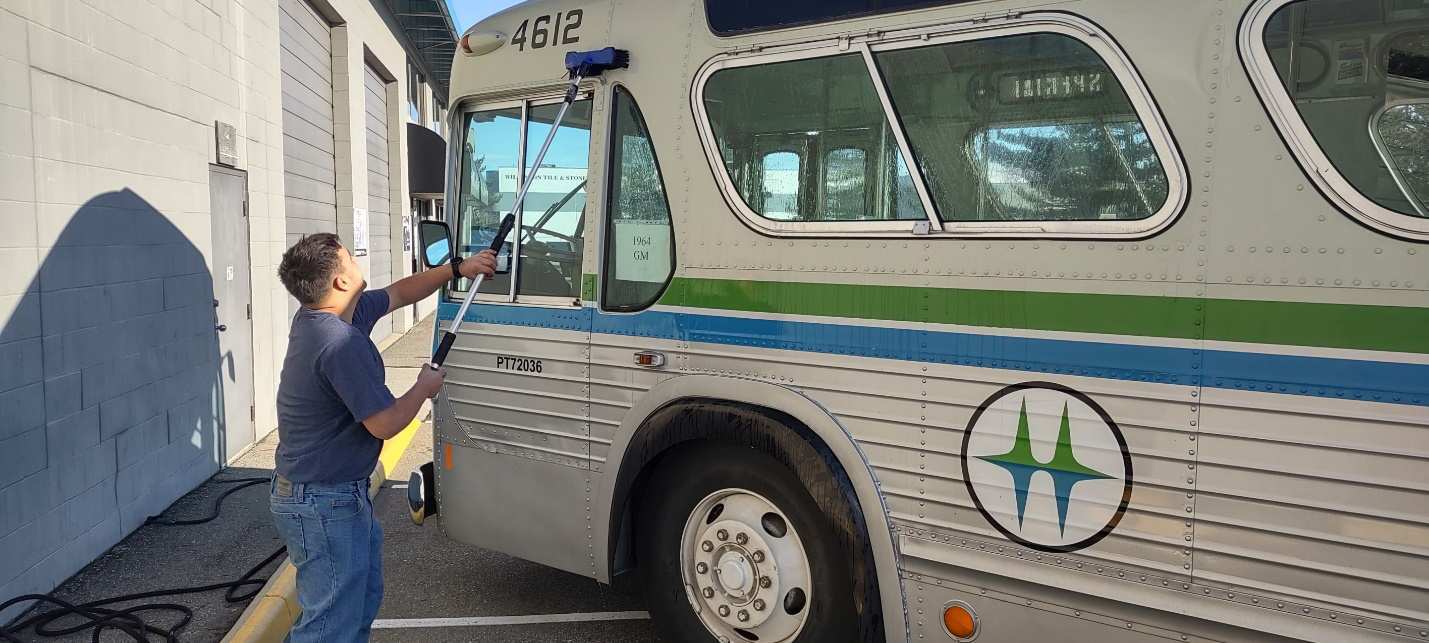 Chris and Jason give #4612 a wash-and-brush-up.