No, not Lawrence
But this: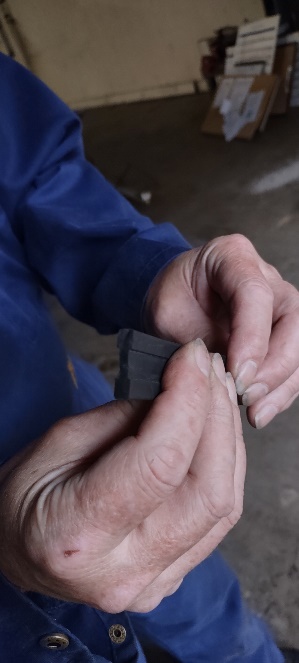 We're not sure of the design philosophy involved here, but this is a "hinge" that attaches various door flaps to the body of our 1976 Flyer E800 10240 #2649. The obvious explanation is cost savings since its made from rubber, not stainless steel. The lifespan of the part is in the neighbourhood of ten years – eventually it will need to be replaced. And then Flyer's parsimoniousness will turn round and bite the the operator's finances. It's not just a simple matter of screwing on a new hinge; the surrounding body panels will probably have to be removed from the bus to be able to fully slide the new piece of rubber hinge in place. That operation could require up to four or more hours of labour to accomplish – far exceeding the cost savings realized by Flyer. **Retired CMBC Operator and TMS past President Dale Laird -who should know!- points out that these rubber hinges were first used by GM on radiator doors. ** (Below: It's a two-person job: Anthony Sherst helps Lawrence replace the engine door on 2649.)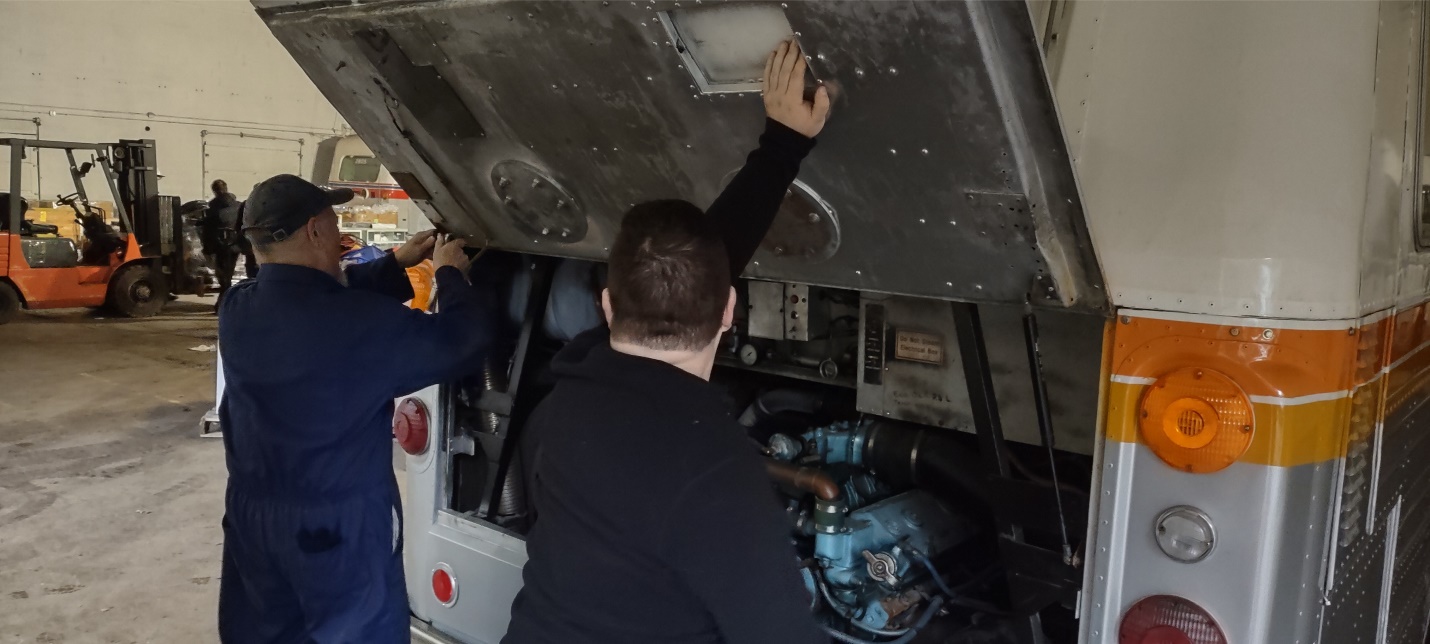 The design was carried onto our 1991 New Flyer D40, #3106. But by 1996, when our D40LF was built, New Flyer had begun using stainless steel "piano" type hinges that are much easier to replace.
Mission accomplished!