It's Day 6. Time for a garage sale. Our sales team of Savannah Dewolf, Rhonda Larrabee, Thomas Westlake and leader Sue Walker welcomed buyers to our Roseberry shop. There were bus stop flags, destination blinds, assorted books and other transit miscellanea. (Pictures by Bryan Larrabee/Sue Walker)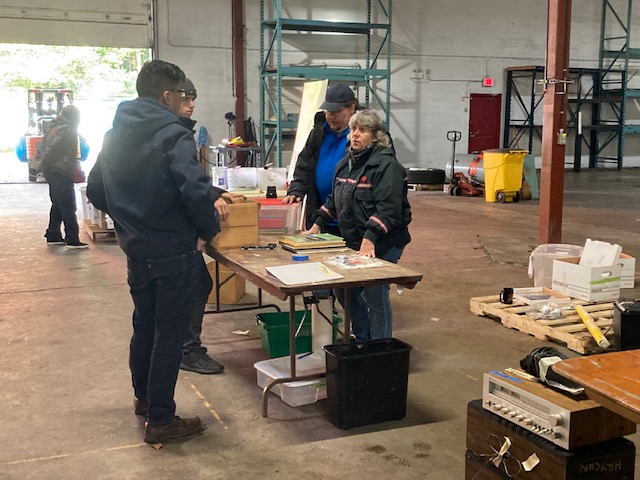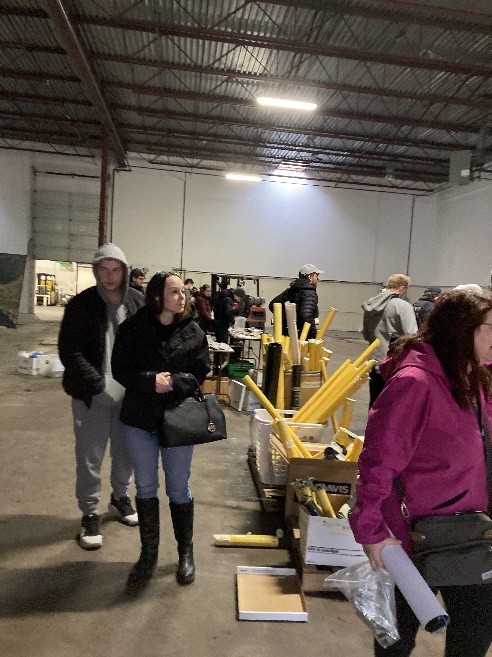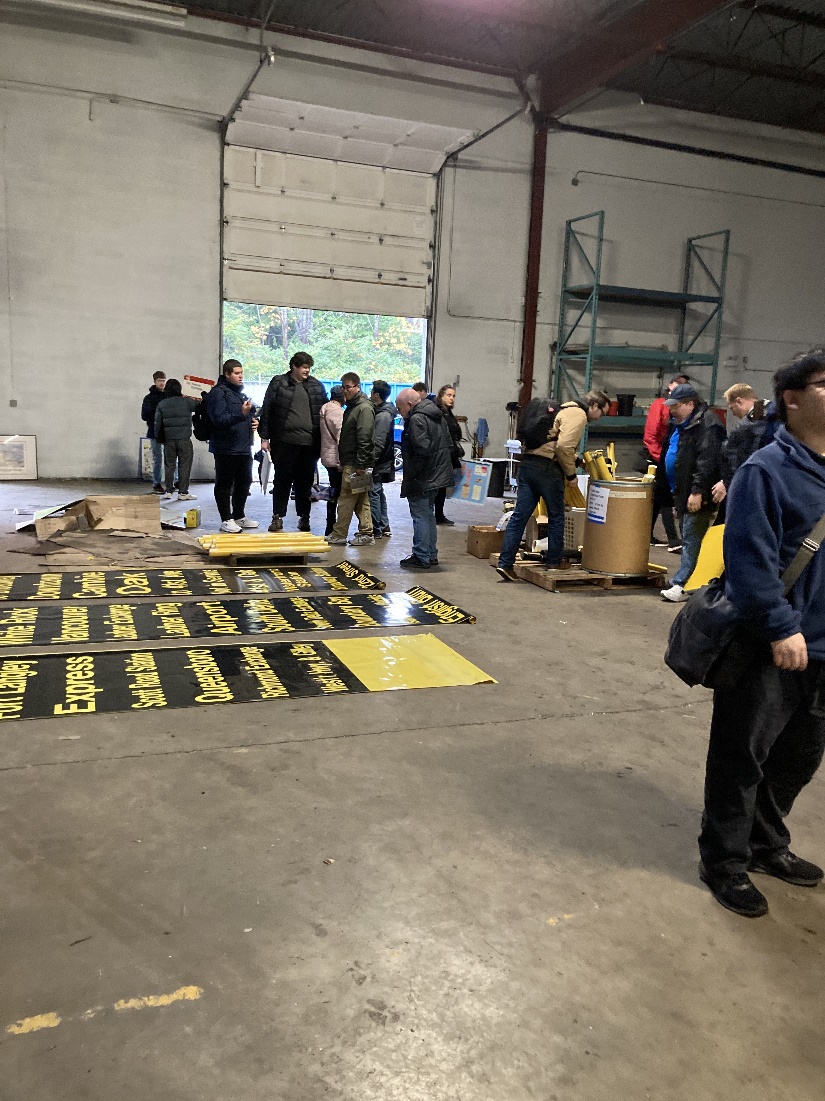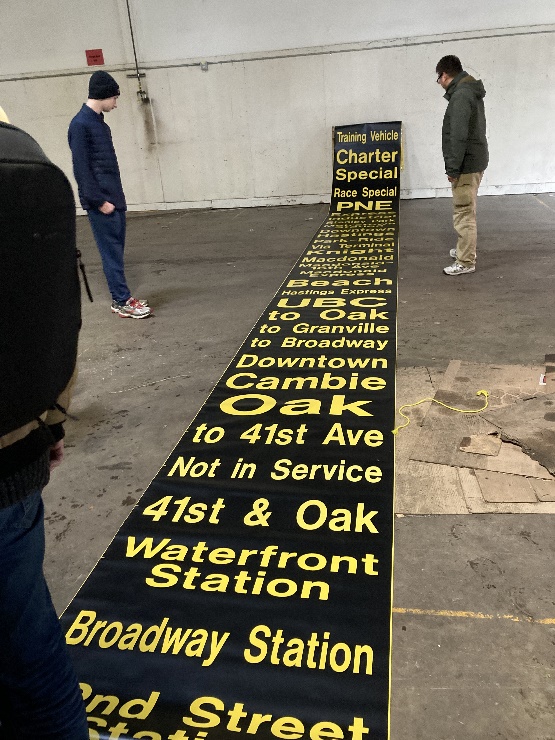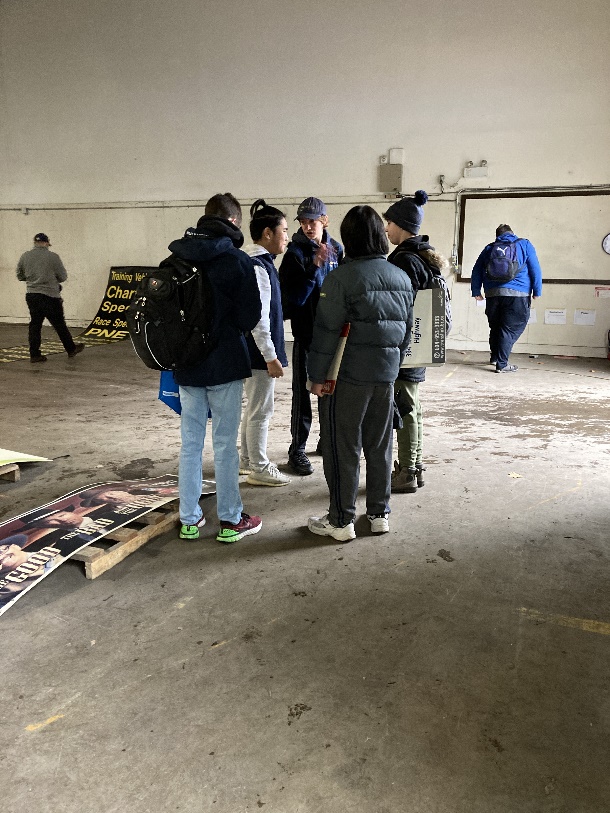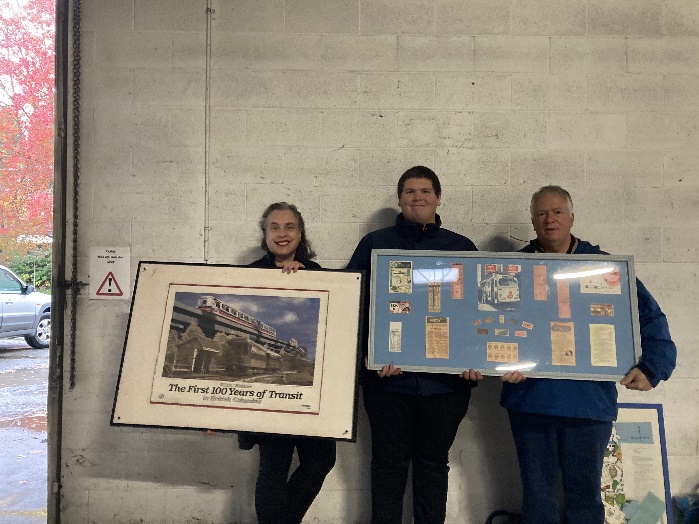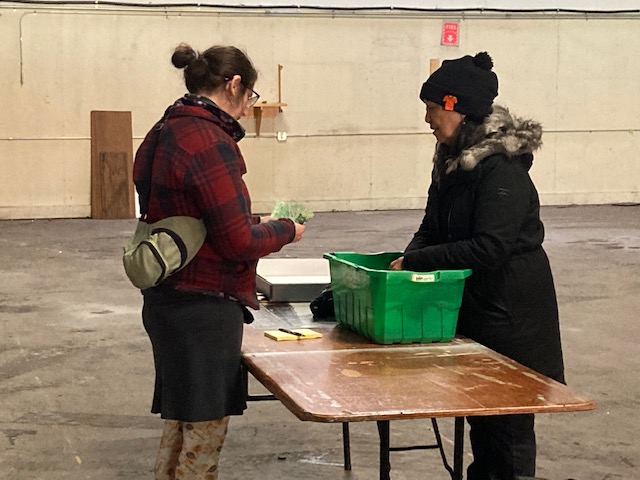 Savannah & Rhonda count the proceeds….
The result?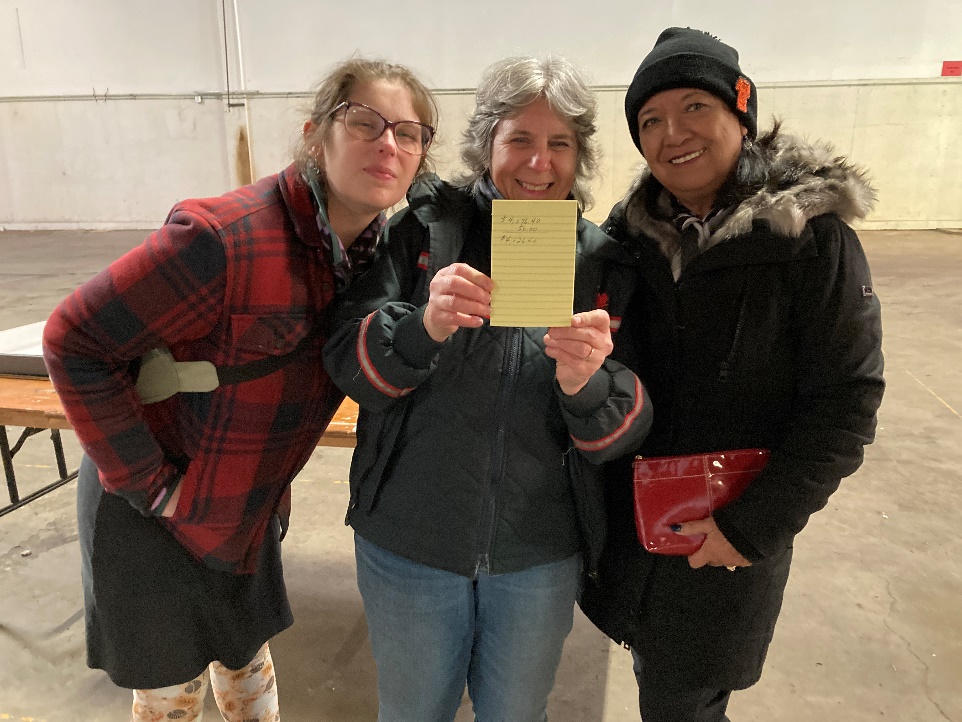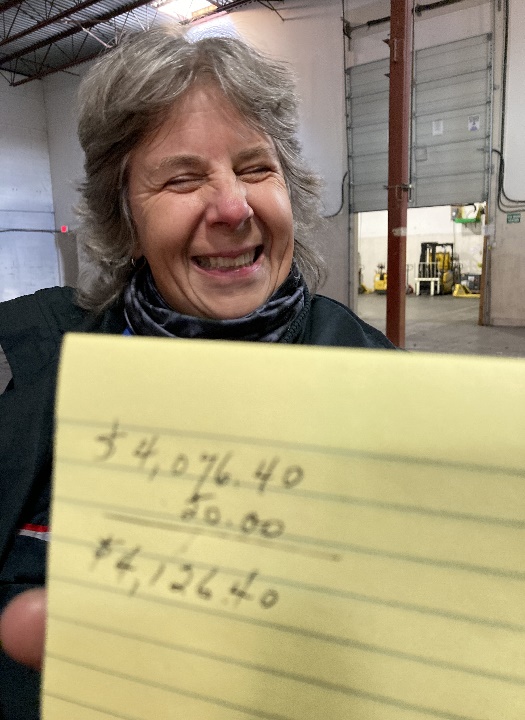 That's $4126! Well done crew!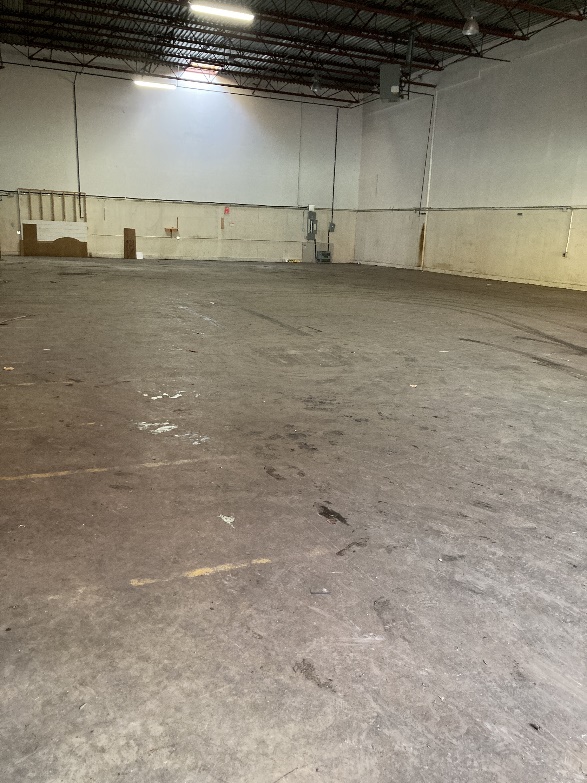 The office bus is moved outside ready for pickup by Mundie's and a trip to Rosedale. The end of a most successful operation… a big "thank you" to all!