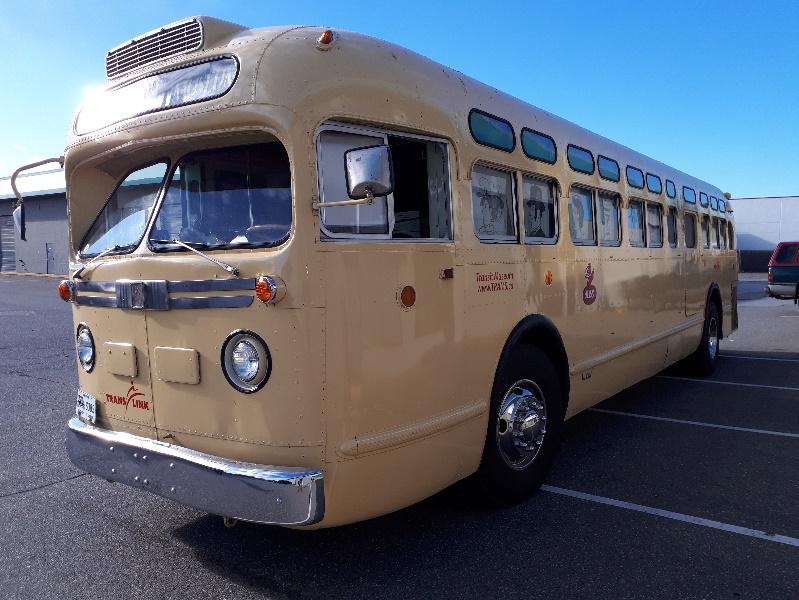 Here we are…. Day 5. The remaining coaches are driven to their new home in Langley. (2805 will be the sole occupant of Roseberry until it is trailered out to Rosedale on Monday.) Trevor drove #730 out to Langley. "It was a lovely, sunny, Saturday morning drive. The motor in that baby sings real nice on the road," says Trevor. Probably no-one is more surprised by that than Lawrence. He wondered what the effect of being piled high with documents and archives would be on its pulling power.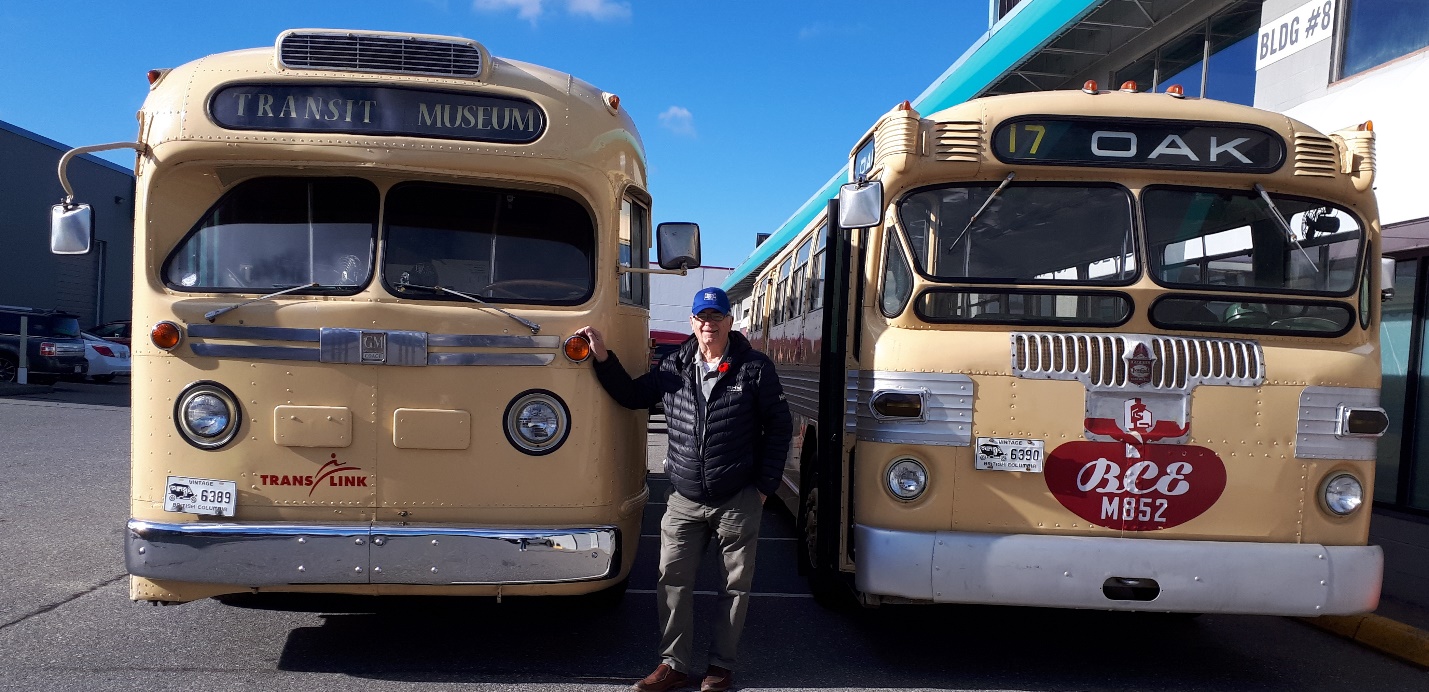 (Photos by Trevor Batstone/Sue Walker) The remaining drivable coaches were driven out to Langley. All made the journey successfully with no issues reported. (Remainder of photos: Bryan or Rhonda Larrabee.)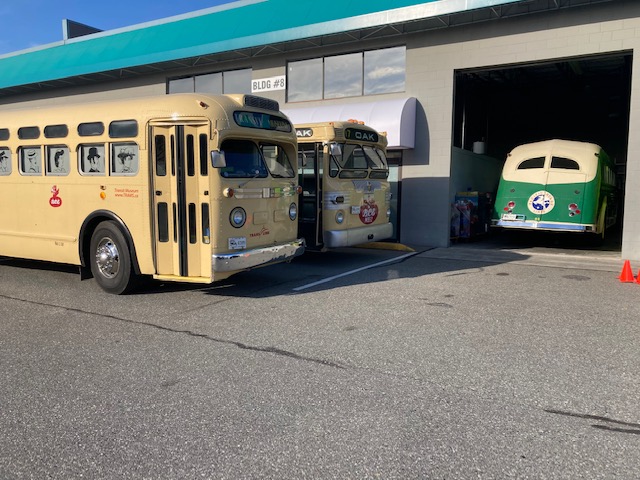 Eric Webster, Lawrence, Jason and Alex discuss strategy before moving in the next coach.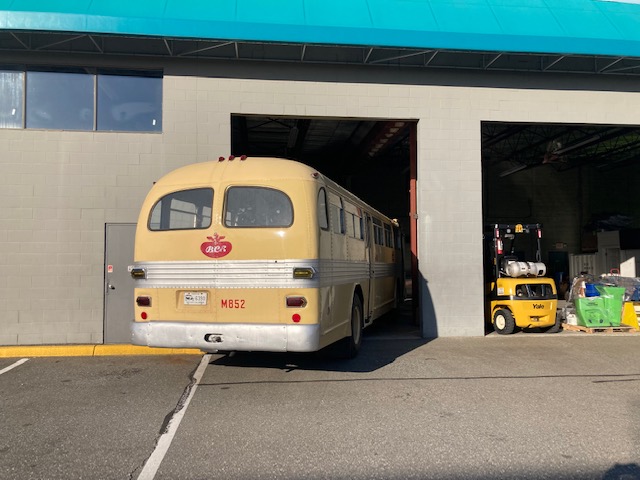 Bryan Larrabee: "Yesterday Jason and I took the Triesel (#2649) out to the new shop. We were concerned with the probability that there is a transmission leak on that bus, so I bought some ATF to take on the trip. Richard pre-tripped the bus for us, took it around Roseberry for a short warm up and added a half liter of ATF. We drove the bus to the Flying J on Annacis Island to fuel it up and Jason checked the transmission level. It was at full. We drove the route that Trevor suggested, through New Westminster, over the Mary Hill By-pass and through Coquitlam over the Golden Ears Bridge. No hills and I was able to keep it at 60 km/hr or less all the way. We successfully made it to the Langley shop and when Jason checked the transmission, the ATF lever was at add. I logged the odometer reading at the Flying J but forgot to check it in Langley, but I will do it this week. The bus ran great, steering was fine and braking was good. The bus obviously leaks ATF when running. We backed into the service bay at door #1."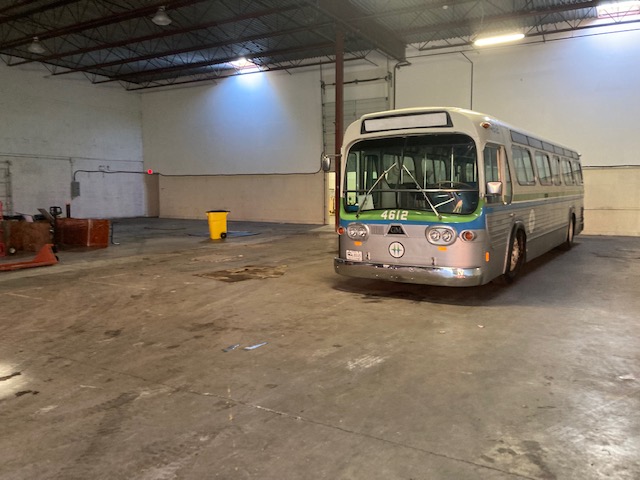 "Don't you forget about me…." #4612 at Roseberry.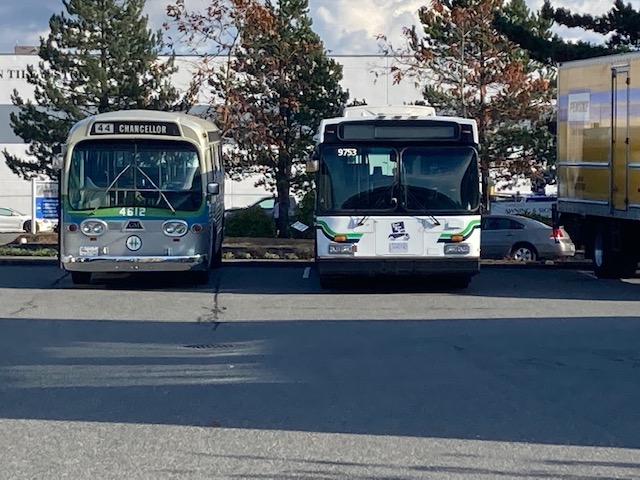 Our active coaches await their turn to be parked indoors.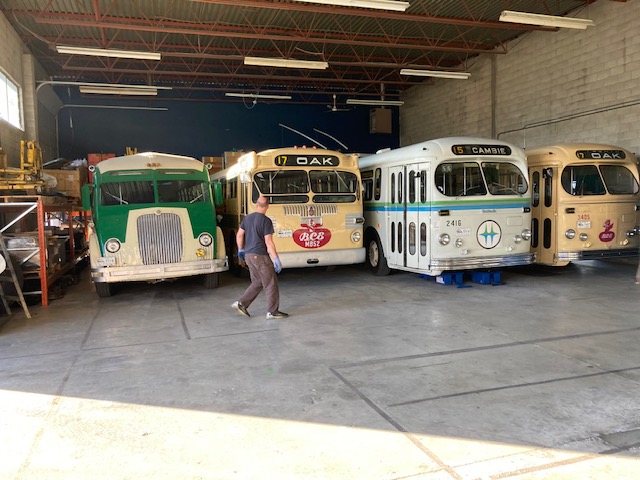 "Well, that was easy." 35 footers alongside 40' Brill coaches.
Below: They're all in! (Photos: Lawrence Walker.)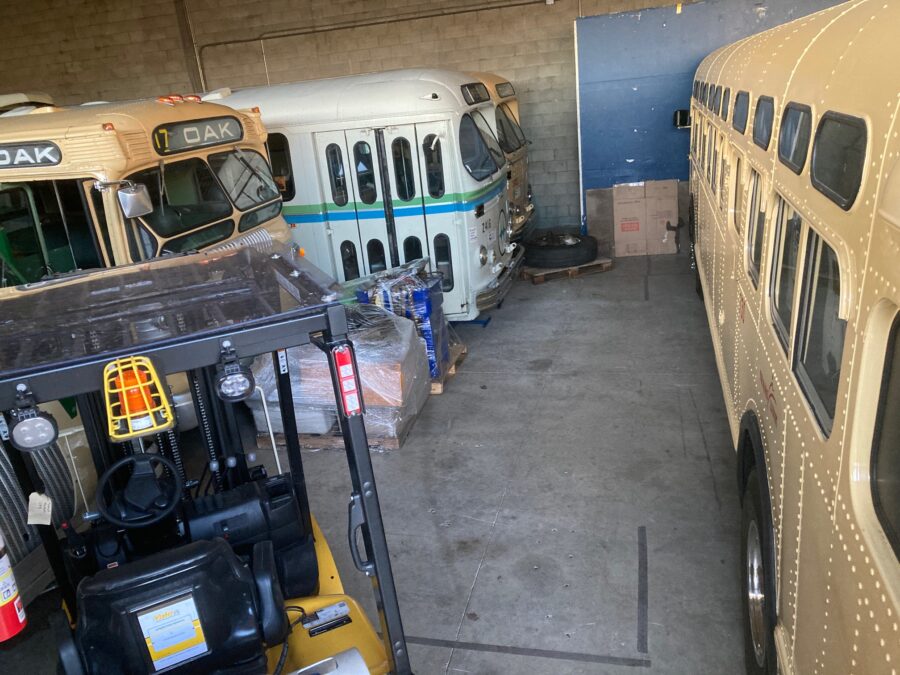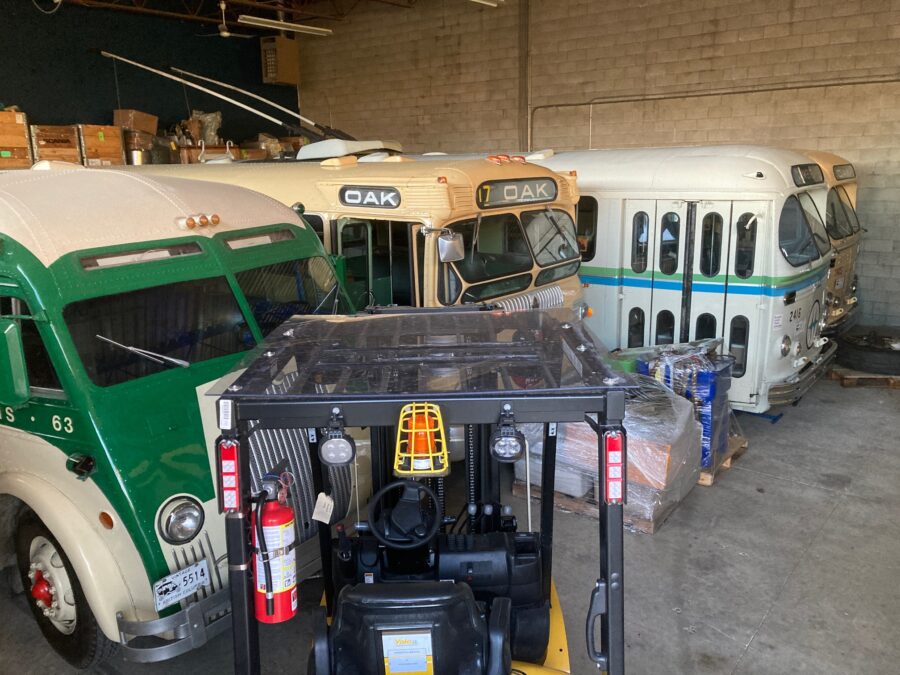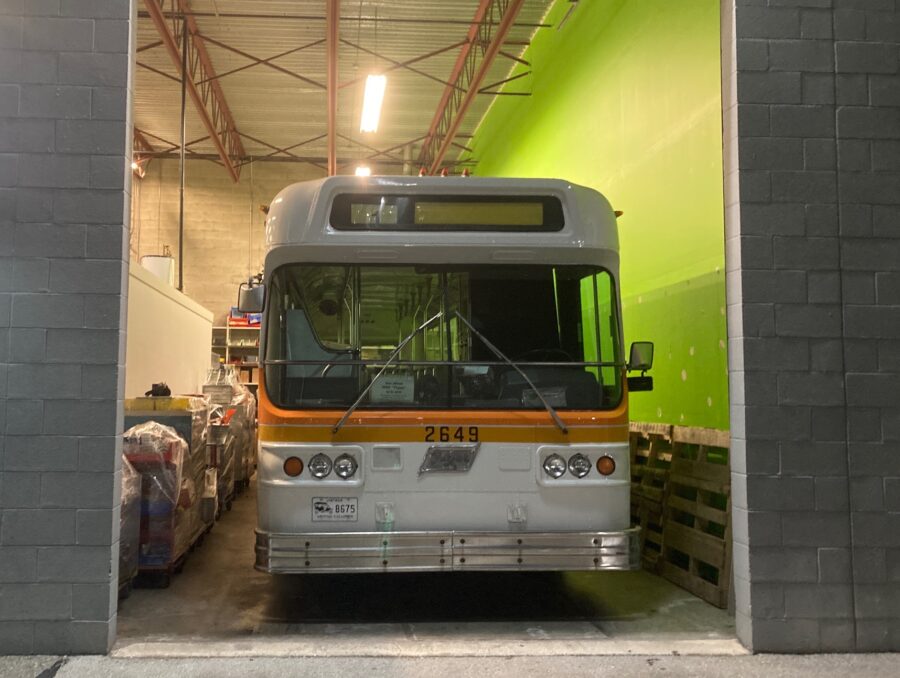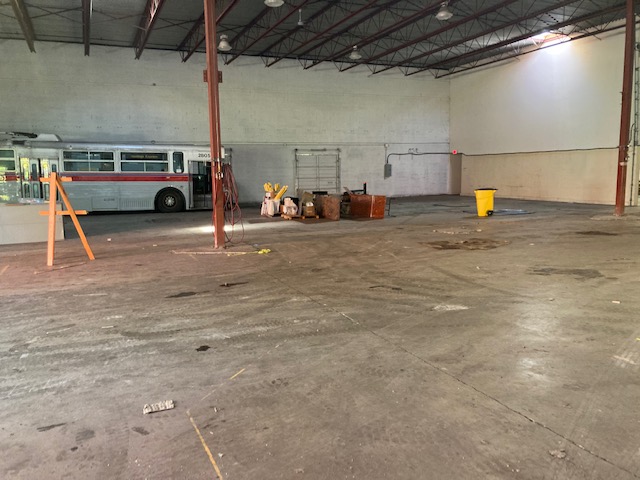 "All by myself…" #2805 looks lonely at the now almost-deserted Roseberry warehouse. The facility will be demolished to make way for an extension to the Flower distribution complex. And, as a bonus, we have Angus' video of 2416 leaving Roseberry… click thumbnail to play.