Day Three…and more deliveries.
Mundie's brought out CD52A #3405, Hayes #63 and Fageol M852. Trolleycoach #2416 stayed overnight with Mundie's and will be delivered Friday. Slated for the trip Saturday are the remaining coaches at Roseberry: 2649, 9753, 4612 & 730. Bryan was worried that there wouldn't be enough room for the Triesel, but it looks as though we can fit the planed eight buses in Langley. To complete the picture: 3106, 3404, 3334, 4107 & 2040 are in Deroche. 678 and 4276 are in temporary storage in Rosedale.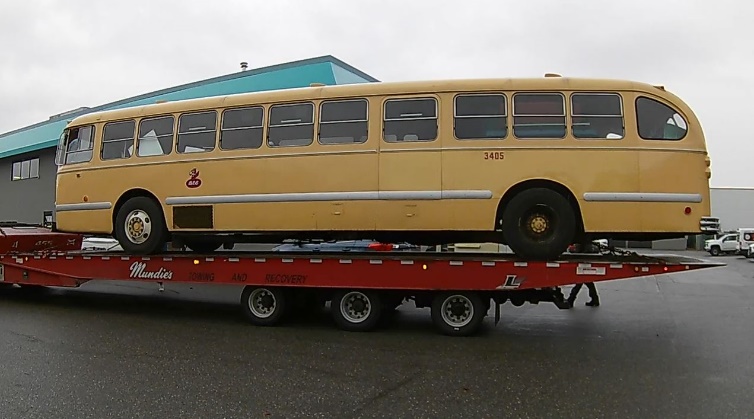 (#3405 loaded at Roseberry/Milan Streit) (Arrival at Langley/Trevor Batstone)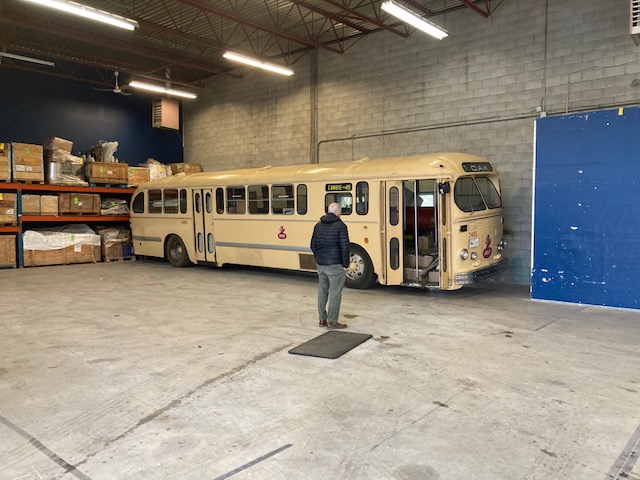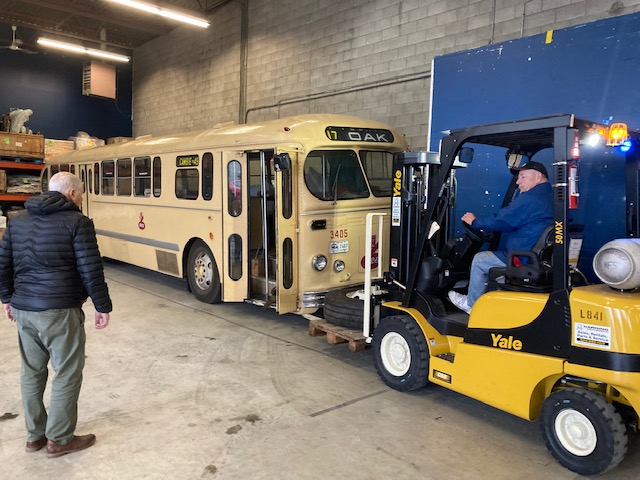 (It's a tight squeeze! Lawrence slips #3405 into position/Bryan Larrabee)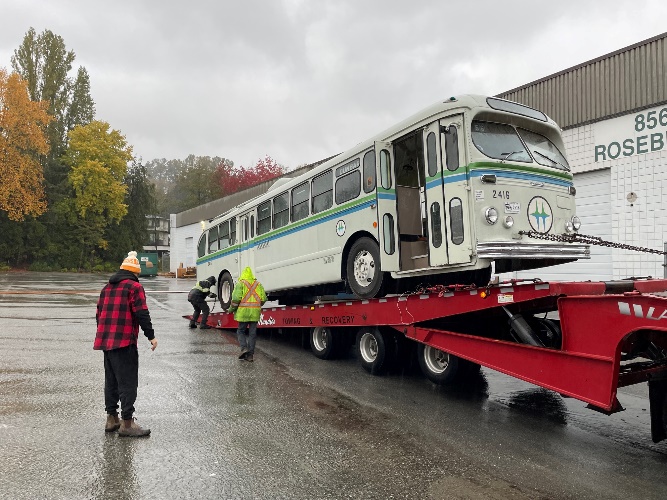 (#2416 loaded/Ron Hoskyn)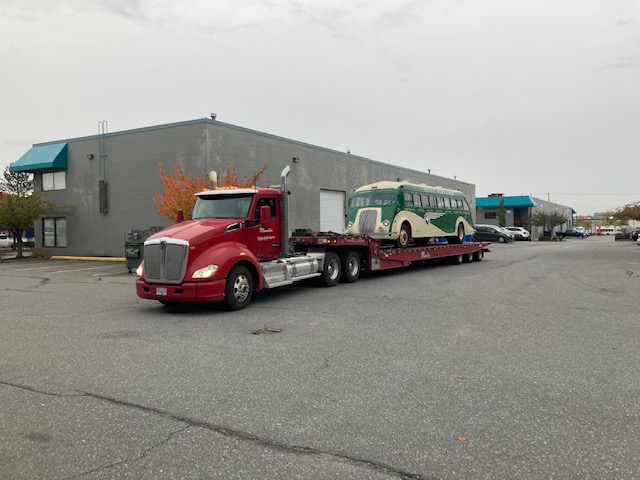 (Hayes #63 arrives at its new home/Bryan Larrabee)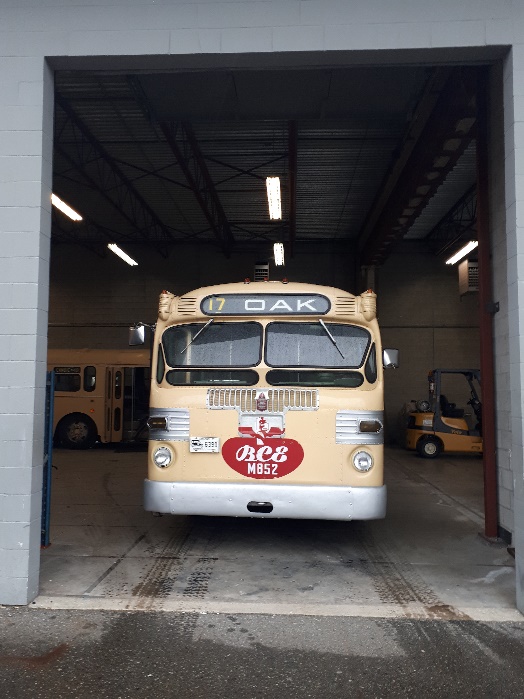 (Fageol #M852 at Langley/Trevor Batstone)
I'd like to thank Sue, Bryan, Trevor and Ron for their photos – there are more I couldn't fit in. We'll publish those in the next newsletter. Above, Lawrence, Trevor and Jason at Langley, Ron is behind the camera.
Oh and the last delivery? Well, Bryan wanted to check to see if we have mail at the "Ninja House". The postie opened the door and asked who we were before delivering a letter mailed by Bryan. We do not have a mailbox though, so please don't mail anything – Canada Post doesn't deliver on Sundays.