What better way to thank all our volunteers for a successful summer season of public engagement than a BBQ! Not just for the hosts, but drivers and our mechanics too! That's what happened on Sunday September 25th; it was organized by Sue & Lawrence Walker. (Lawrence is our Events Coordinator, but in reality, it appears to be a "co-Events Coordinator") Wife Sue seems to provide the "muscle" – not literally, but (as many of us volunteers can attest), the asking, persuading, gentle cajoling to make things happen. And while the Board approved spending of some Society funds for the BBQ, in the end very little was necessary as Sue got donations of food from Save-On-Foods and No-Frills. We thank both organizations.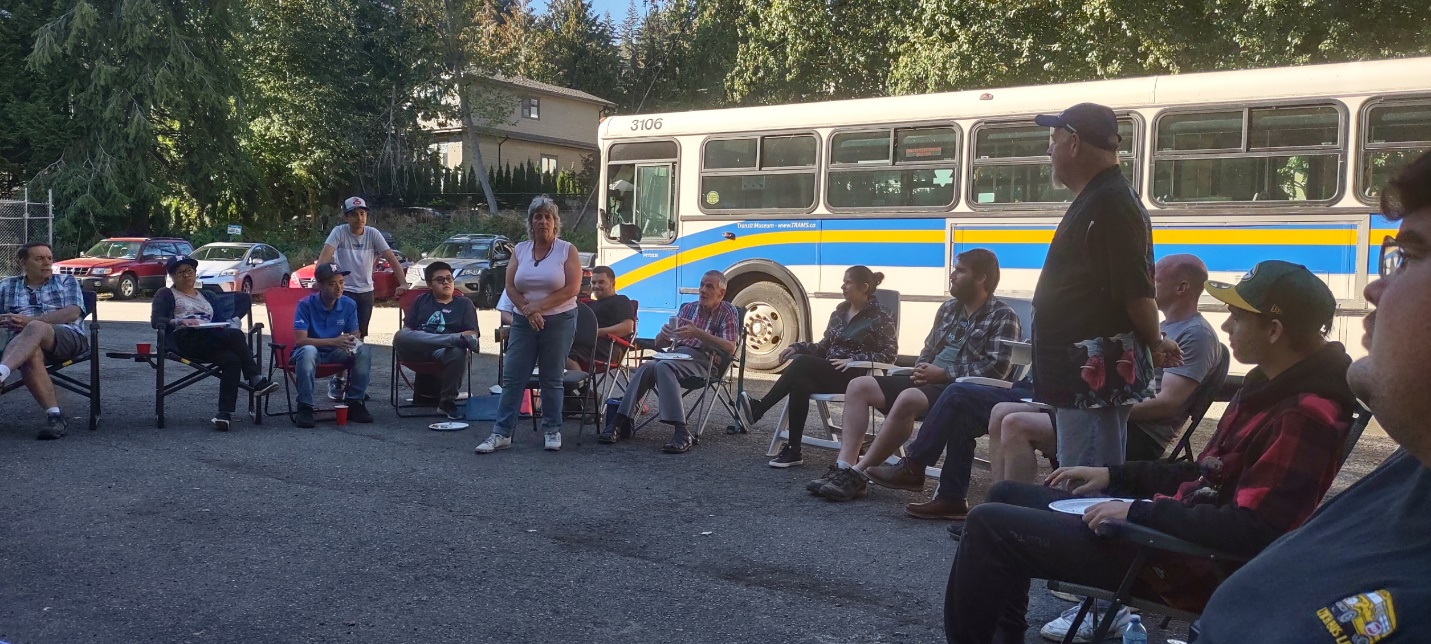 Lawrence & Sue Walker thank some of our volunteers at the Appreciation BBQ on Sunday, September 25th at our Roseberry shop.
Watch for more photographs in the next edition of our newsletter, The TMS Transfer.